Success at the Supreme Court of Canada
Callidus Capital Corporation v. Her Majesty the Queen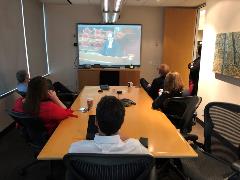 On November 8, 2018, the Supreme Court of Canada unanimously granted the appeal of Callidus Capital Corporation in Callidus Capital Corporation v. Canada.
The Supreme Court adopted the dissenting reasoning of Justice Pelletier from the Federal Court of Appeal and confirmed that the bankruptcy of a tax debtor and subsection 222(1.1) of the Excise Tax Act renders the deemed trust under section 222 of the Excise Tax Act ineffective as against a secured creditor who received, prior to bankruptcy, proceeds from the assets of the tax debtor that were deemed to be held in trust for the CRA. The Supreme Court specifically made no determination as to whether 222(3) can create a personal liability for secured creditors where there is no bankruptcy.
Harvey Chaiton and Sam Rappos represented Callidus in the successful appeal.